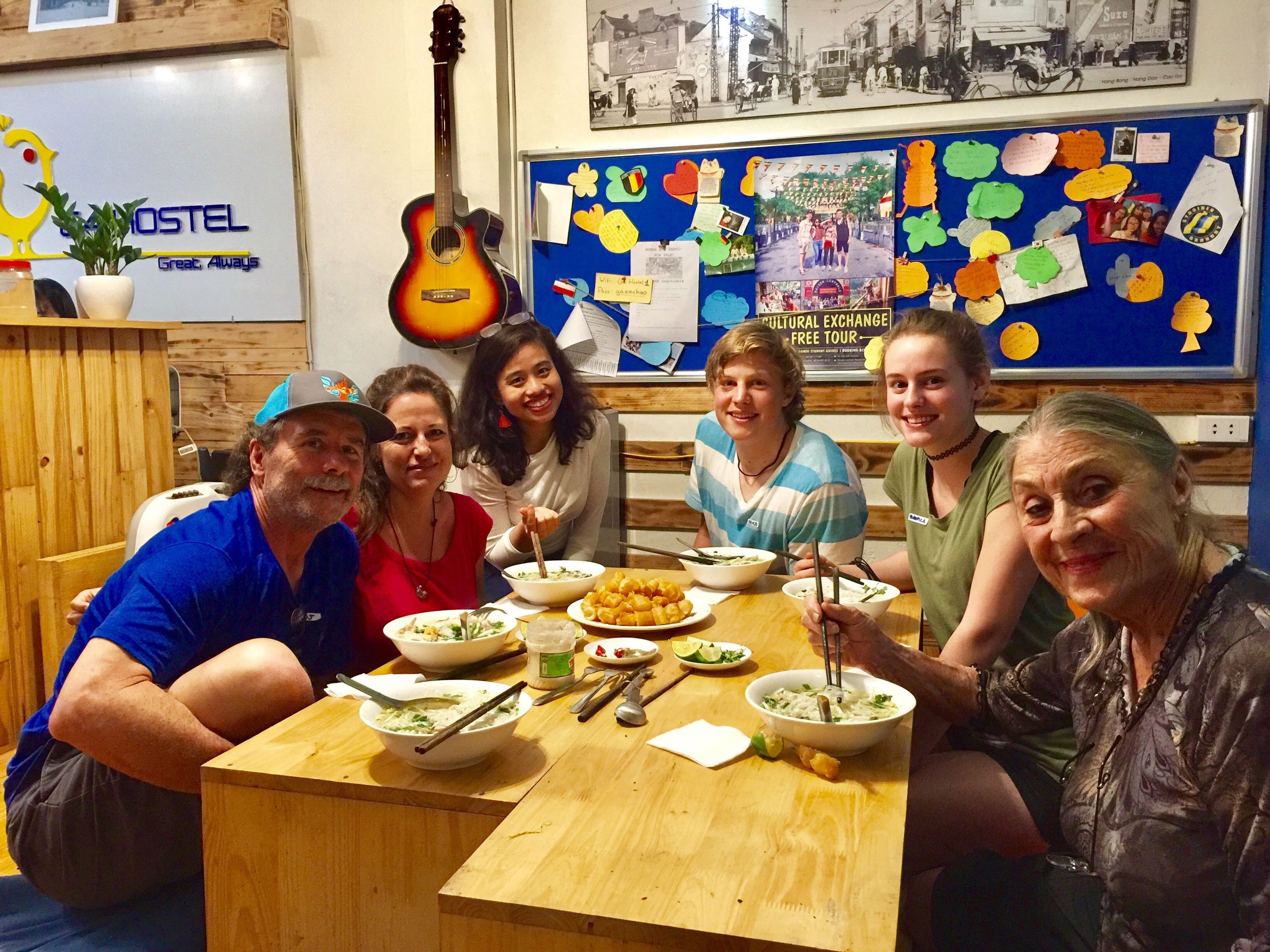 ENJOYING FAMILY MEAL LIKE A HANOIAN
Product
Meal time is the most important in Hanoian culture. The whole family gathers around dining table, sharing about what happens during the day, telling stories and training the children about culture, right dining rules.
Let's enjoy family meal prepared by Ga girls, following our moms' recipes with love.
We serve traditional food, herbal tea and seasoned fruits.
Vegetarian/ vegan options are available!
Register here: http://bit.ly/GA-family-meal